Straighten Your Smile Inconspicuously with Invisalign®
Clear and virtually invisible aligner trays make Invisalign® a great orthodontic option. With this modern treatment, our Brooklyn Heights, NY, patients can achieve a straighter, more balanced smile without the metal arch wires and brackets used in standard orthodontic treatments. Straighter teeth not only improve your smile's appearance, but can also enhance your oral health by making your teeth easier to clean. If you are a candidate for Invisalign® at Dentistry at the Heights we can use Invisalign® treatment to discreetly and comfortably shift your teeth into their proper position.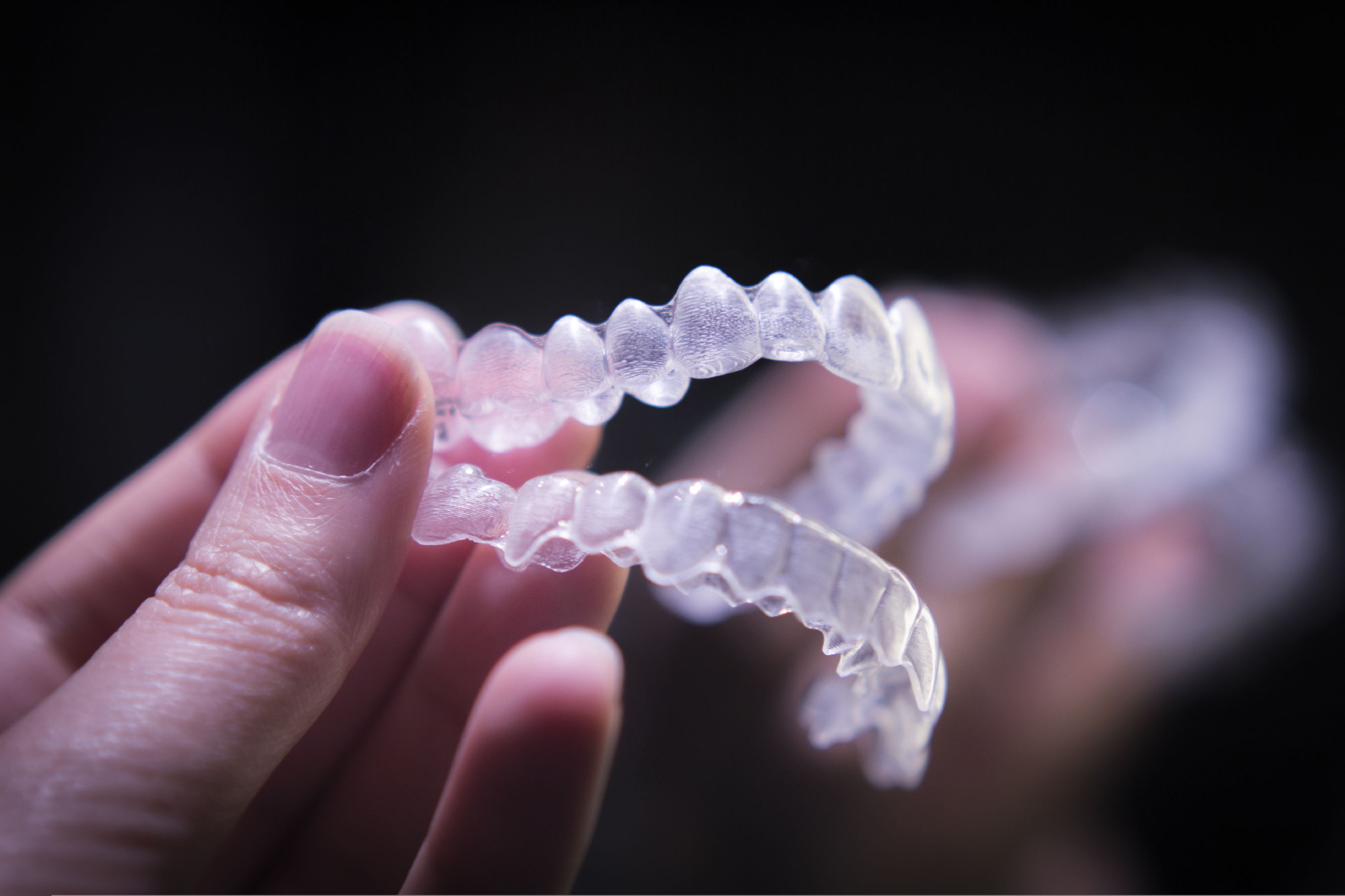 How Invisalign® Treatment Works
Invisalign® uses advanced computer technology to design customized trays that are clear and stain-resistant. These BPA-free plastic trays will fit comfortably and securely over your teeth to gradually move your teeth. If your dentist determines that you are a good candidate for Invisalign®, he or she will take digital images of your teeth in our office, sending them to a lab where technicians will create your trays.
Invisalign® continues to be a popular treatment among patients looking for a hassle-free, straighter, and more confident smile.
Are You a Candidate for Invisalign®?
Invisalign® can address a variety of orthodontic issues involving minor to moderate misalignment. You may be a candidate for this treatment if you have:
An overbite, open bite, crossbite, or underbite
Overlapping teeth
Dental crowding
Wide spacing between teeth
During your initial consultation, your dentist will perform a detailed dental exam with x-rays to determine if you are a candidate for Invisalign®. If you have severe misalignment, you may require traditional braces. In such cases, your dentist will refer you to a local orthodontist.
Benefits of Invisalign®
Invisalign® continues to be a popular treatment among patients looking for a hassle-free, straighter, and more confident smile. This treatment offers many significant benefits, such as:
Convenience: Trays are virtually invisible and easy to care for. This treatment also requires fewer visits to the dentist than traditional braces.
No food restrictions: You can remove your trays for two to four hours a day. Therefore, you can enjoy your favorite foods without the worry of causing damage to your appliance.
Safe and effective: The trays are BPA-free, comfortable, and will not irritate your lips or gums. In most cases, the treatment is just as effective as traditional braces.
Improved dental health: With traditional braces, food gets trapped in the hardware and the bacteria can lead to tooth decay and gum disease. Invisalign® makes it easier to keep your teeth clean.
Invisalign® Treatment Process
Depending on your orthodontic goals, you will often see final Invisalign® results in about a year. During your treatment, it is very important to follow your dentist's exact instructions. Below is an estimated timeline you can expect to follow:
First visit: During your first appointment, your dentist will outline your full treatment plan and digitally measure your smile for your trays. Using digital imagery, your dentist will also present you with your projected treatment results.
Invisalign® Trays: Once your trays have been created, your dentist will fit you with the first in the series. Every two weeks you will switch to the next aligner. You will be expected to wear your aligner trays daily for at least 22 hours a day. However, you can remove them when eating, brushing, and flossing.
Follow-up Appointments: Your dentist will monitor your progress every six weeks.
Final Results: At the end of your treatment, you can expect a straighter and more aesthetically pleasing smile. You may also enjoy an overall improved appearance and a boost of confidence.
Learn More
We understand that a beautiful smile can affect your total physical well-being, appearance, oral health, and self-confidence. If you are unhappy with the look of your smile and would like to avoid traditional braces, Invisalign® treatment may be a good option for you. Contact our office today to schedule your Invisalign® consultation.